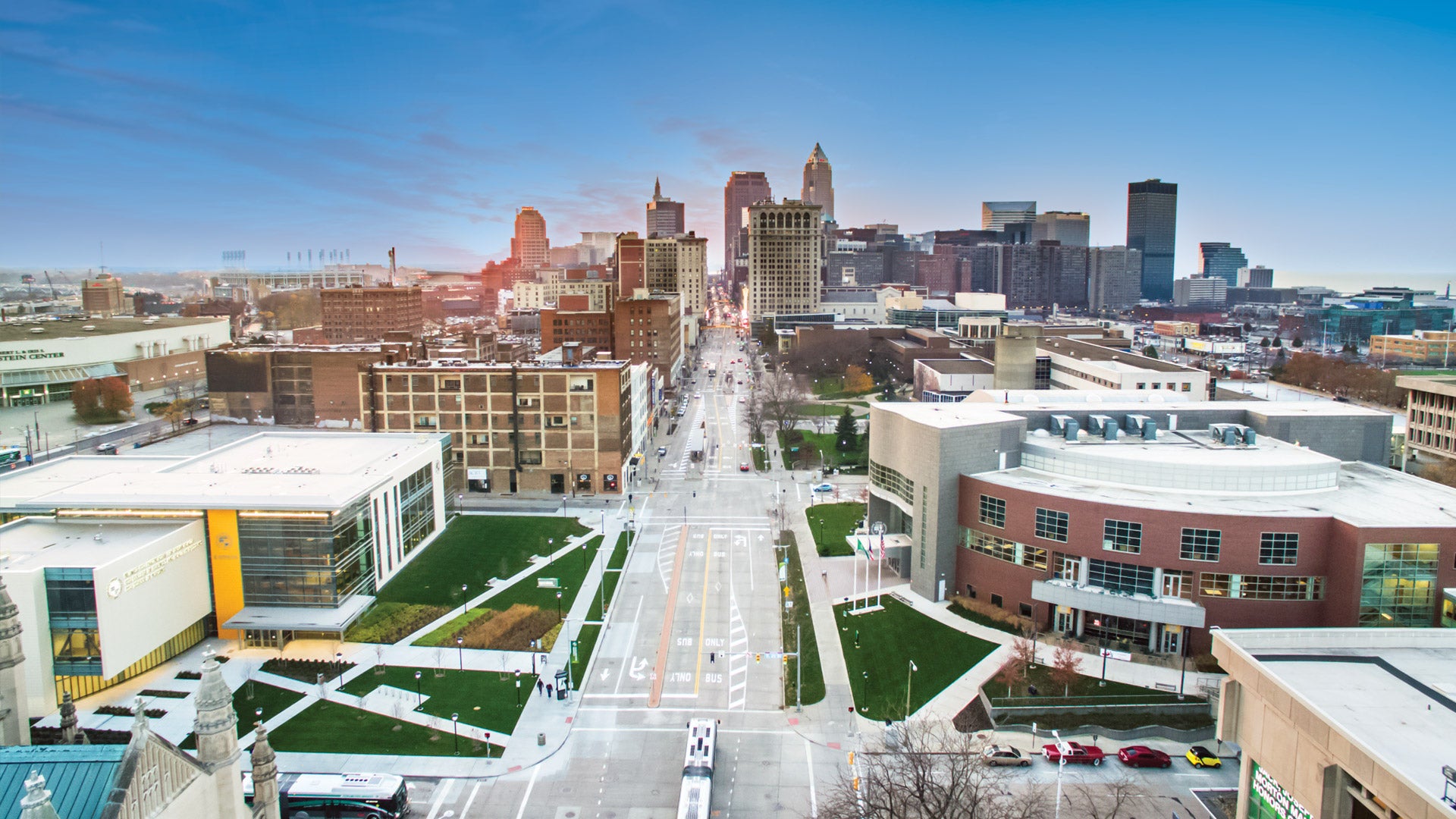 EXPLORE OUR CAMPUS
A diverse student body. More than 18 Division I sports. Fun festivals and campus-wide events. You'll feel the energy the moment you step onto CSU's vibrant campus, which maintains the largest footprint in downtown Cleveland. Here is where you'll find new friendships, academic success and personal growth.

Recreation Center
CSU's 110,000-square-foot Rec Center offers a wide variety of fitness classes, an Olympic-sized pool, the latest weight and cardio equipment, an indoor track, basketball courts, and more. 
NCAA Division I
With 18 teams, there's always an opportunity for you to cheer on the Vikings. Our student athletes come to CSU from across the country and around the world.  
Wolstein Center
Attend a concert, catch a game and more. The Wolstein Center plays host to numerous special events throughout the year, including concerts by international recording artists, Division I basketball games, trade shows and conventions, and professional and amateur sporting events. 
Intramural Sports
Fun — and friendly — competition can be found through a variety of leagues and tournaments that are open to students, faculty and staff.
 

Committed to a Sustainable Campus
We have 22 acres of urban green space, LEED-certified buildings, energy research and a sustainability curriculum — value that extends ecologically, economically and socially. You can get involved, too, through initiatives and events like EarthFest, where students learn about sustainability both on campus and in our community while taking advantage of clothing swaps, battery recycling, free bike checks and more.
CSU Arts Campus
The CSU Arts Campus resides in Playhouse Square, the second-largest performing arts center in the nation. Here, students perform regularly in the Allen Theatre while all theatre, dance and art students are inspired by modern studio spaces overlooking Lake Erie. 
School of Film & Media Arts
Ohio's first standalone film school — the School of Film & Media Arts — is housed in a 36,000-square-foot facility on the top floor of ideastream's Idea Center and offers two 2,000-square-foot sound stages, extensive natural light and sweeping views of downtown Cleveland and Lake Erie.

24/7 Safety
Twenty-four hours a day…seven days a week…52 weeks a year…CSU's Campus Safety team includes full-time police officers, security officers and dispatchers and is always on duty, keeping CSU safe. Our Police Department meets the high standards established by the Commission of Accredited Law Enforcement Agencies. 
Viking Safety Escorts
Police officers, security officers and student campus safety officers provide a free safety escort anytime, day or night, to any campus or nearby location.
Rave Guardian App
In case of an emergency, this free app puts you in contact immediately with a CSU Police dispatcher at the touch of a button. 
 

Dining Done Right
Newly added to campus: Chik-fila, Starbucks, Barrio Tacos, The Longship food truck and Viking Public House. Whether you're a full-fledged foodie, follow a vegan diet or want to grab and go, CSU Dining has a broad range of options located across campus and meal plans that are tailored to you. You'll find a variety of well-balanced and healthy food options, all served in a comfortable atmosphere.
Fraternities and Sororities
CSU is home to nine nationally recognized fraternities and six sororities, as well as local fraternities and sororities, all of which provide an opportunity to connect with others who share your interests and values. These organizations offer learning and life experiences through community service, friendship, leadership, scholarship and social activities.  
 
STUDENT ORGANIZATIONS
Debate your position from the Cleveland State Model UN. Become a member of Viking Crew and enjoy amazing views of Cleveland's lakeshore. Join Engineers Without Borders and provide technical expertise to those in need. CSU offers 200+ student organizations and, if you're still looking for something more, you can start your own organization.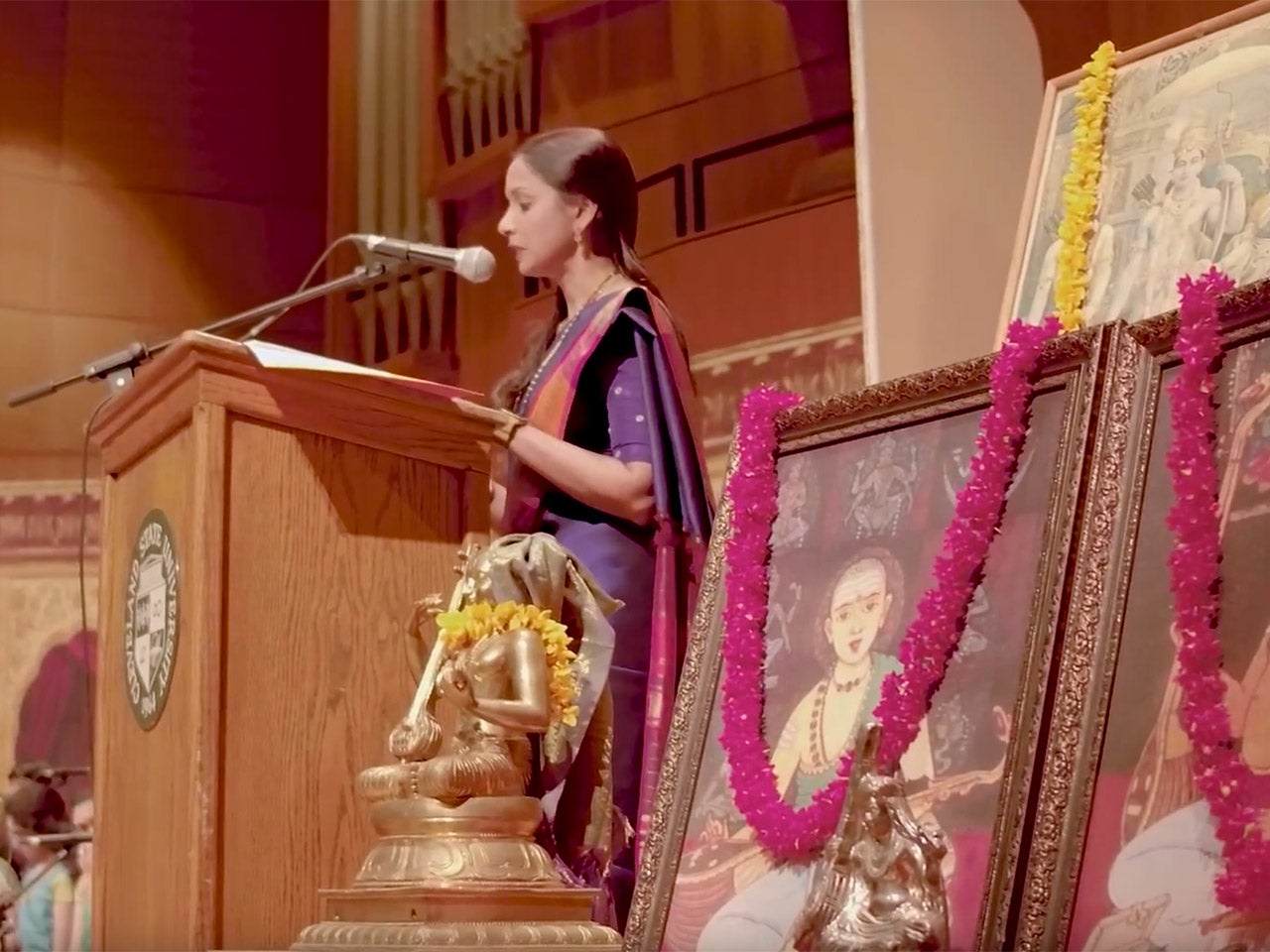 Indian Student Organization
Organized to help incoming and existing Indian students adjust to life at CSU, the Indian Student Organization promotes Indian culture and regional diversity through the celebration of music, dance and Indian festivals.
The group's members collaborate with volunteer, charitable and other CSU student groups for social and multicultural activities.