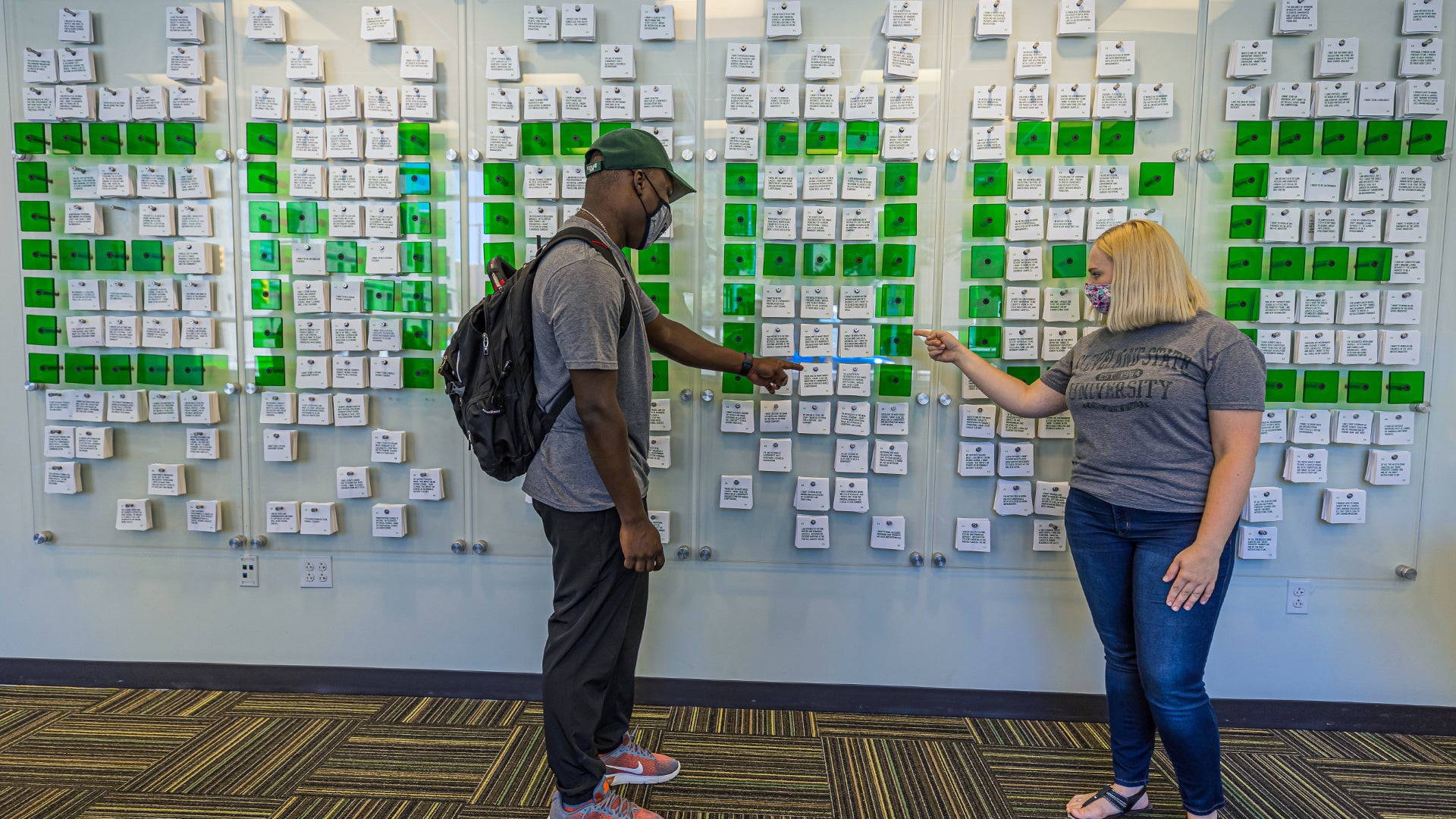 Explore CSU
We know how important a campus visit is to the college search process, so Cleveland State University has created a visitor experience to allow prospective students to safely visit our campus or have the CSU visit experience from the comfort of their home.
CSU is now offering limited in-person campus visits that allow families to explore Cleveland State while practicing safe physical distancing and following the #SafeCampusCSU visitor protocols. If you are not able to join us in person, we will continue to bring you personalized information through virtual admissions information sessions and one-on-one appointments with our admissions staff.
We have created several new opportunities for you to connect with our staff and explore Cleveland State University below:
In-Person Information Session and Campus Tour: Learn more about our in-person campus visit and register here. Space is limited.
Virtual Information Sessions: Join us for a 30-minute virtual information session, offered Monday through Friday at 10 a.m. You will learn about campus, how to apply and the value of choosing Cleveland State University. Register now!
Virtual Campus Tours: Walk through our virtual campus tour with current Cleveland State University students as you learn more about our campus and the student experience at CSU. These tours are offered with our information sessions on Fridays at 10 a.m., or take the stand-alone tour on Wednesdays at 3 p.m.

Transfer Events: Learn all about CSU and the transfer student experience during our virtual "Transfer Friday" information sessions on the first and third Friday of each month at 12 p.m. Registration available here.
Individualized Admissions Counselor Appointments: Have specific questions you need answered? Sign up for a one-on-one appointment with your CSU admissions counselor. You can find your admissions counselor and schedule an appointment here.
CSU Virtual Welcome Center: We have launched an online platform to serve as a virtual Welcome Center to connect prospective students with the Cleveland State community. Here you will have the opportunity to interact with current students, faculty and staff to learn more about CSU. To request your personalized invitation to join the community, click here.
Whether in a virtual visit or in person, we look forward to welcoming you to our campus! You can also learn about our campus buildings and fun CSU facts on our virtual tour.
Check it Out
CSU Campus Video Tour